If you or a loved one are considering senior living, it is important to first understand the lifestyle options that are available. Senior living communities are often made up of multiple service levels that focus on differing or specialized needs. At Heritage Pointe Senior Living, we are proud to offer independent living, assisted living, enhanced care, and memory care — if you are curious about when to transition to a community like ours as you or a loved one age, please contact us.
What is Senior Living?
While some seniors are able to remain completely independent in their later years, others require varying degrees of assistance with activities of daily living. Some seniors desire more social interaction, and some need assistance daily with tasks that they once were able to perform — senior living communities are designed to help both of these kinds of people by providing a community for them to live in where they can experience the social aspects of life while receiving the care that they need, when they need it.
Independent Living
Living in an independent living community can be beneficial for seniors who are ready to transition to senior living but do not need assistance in performing activities of daily life. Independent living communities ensure that seniors will retain a certain level of independence in their daily lives, but will still be able to benefit from additional services and programs like housekeeping and meal programs. This type of community is the first step in a spectrum of senior living options — Some communities offer aging in place which means that you can stay in your same apartment and receive additional support. Other communities may require a move to another building or floor when assistance is needed.
When You Should Consider Assisted Living
Services offered by assisted living communities focus on activities of daily living, which include essential tasks such as bathing, dressing, and managing medications. Residents have the freedom to live as independently as they please, but will also always have access to help with activities of daily living. Also, much like independent living, assisted living includes services like housekeeping and meal programs for added convenience. Assisted living communities also offer amenities like fitness rooms, art programs, spiritual support, and other events geared towards community involvement.
When you or a loved one should consider moving into an assisted living facility depends on developing difficulties with living independently. This can include:
Struggling with mobility or fine motor skills
Recently suffering an injury or health emergency
Being in the very early stages of memory impairment
No longer being able to manage finances
Recognizing noticeable weight loss
A noticeable decline in cleanliness or hygiene
Assisted living communities are designed to provide both seniors and their loved ones with peace of mind by having staff on-site, 24 hours a day to help residents in case of an emergency.
When to Consider Memory Care
Memory care communities aim to help seniors who are currently dealing with memory impairing cognitive conditions like dementia. While it is possible for people to live independently or at home with a caregiver when mild memory impairment is present, once the condition develops further they will need assistance with most (if not all) daily activities.
Memory care staff are specially trained to care for individuals with memory impairment and are available for assistance 24 hours a day to help residents with personal care, such as bathing, eating, and grooming. Memory care communities also offer specialized programming designed to help residents feel stimulated and engaged — these programs can include things like therapy, gardening clubs, and puzzle clubs.
While memory care communities may potentially have fewer amenities focused on convenience and lifestyle compared to independent and assisted living communities, they boast an enhanced level of safety and security measures to ensure that residents remain healthy and happy.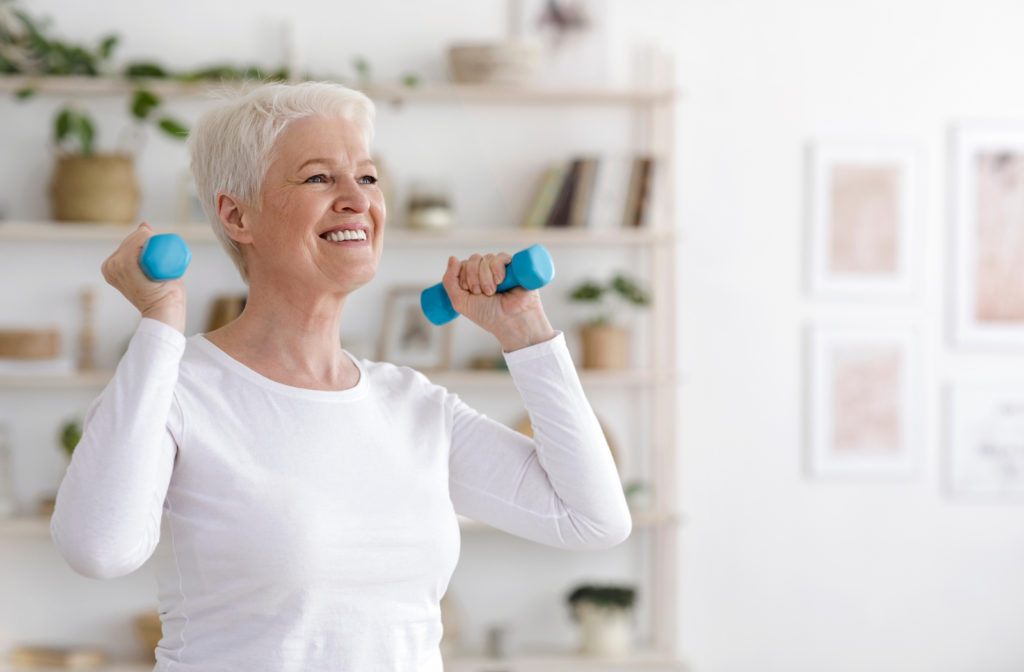 Join Our Community at Heritage Pointe Senior Living
If you or a loved one are ready to transition to independent living, assisted living, or memory care, please contact Heritage Pointe Senior Living. Our friendly staff will be able to answer any of your unique questions and concerns. Scheduling a tour can also be beneficial — a tour can help familiarize you with the environment of our community and let you get a glimpse of what life is like at Heritage Pointe.